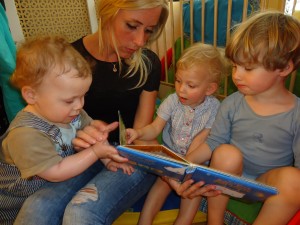 Our nursery caregivers
All of our nursery caregivers of course have the professional qualifications needed to work with your children. But they also have warm hearts and are intrinsically motivated to provide your children with a safe, secure environment at our JSA crèches.
All our nurses provide ample opportunities for each child's personal growth, as well as ensuring a strong foundation for socialization and core values like sharing and caring.
We also train our nurses every year in first aid and fire safety, and provide ongoing support and development of their pedagogical and didactic skills.
Our team of professional nurses offers playful, age-appropriate activities that support and stimulate development of:
• Sensory skills
• Motor skills
• Creative expression
• Musicality
• Cognitive skills